5 Mesh Graph N' Latch Rug Canvas. Great for latch hook, locker hook, and needlecrafts. This canvas features a blue line grid for easy counting. This package contains one 36x60 inch sheet. Made of 50% polyester and 50% cotton. Made in USA.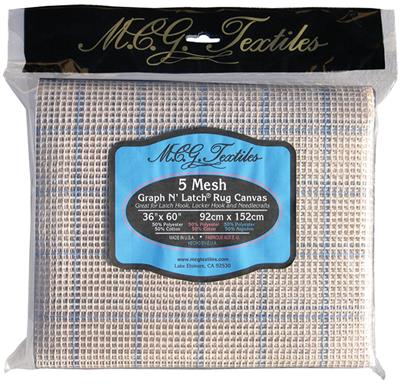 Fabric Type:
5.ct Rug Canvas
Click on the Reviews button to see what other folks have to say about "Graph 'N Latch Canvas (5 Mesh)".
Are you familiar with this item?
If so, please share your review.
Chit Chat is our message board where members share thoughts, ideas, and anythign else.
Do you have a question about this item?
Maybe you completed it and what to show everyone?
If so, check out Chit Chat.
Our shipping rates are based on weight and destination.
Click Here for estimated shipping rates.